Epsom Salt FCC Grade
Add Review
Regular price
Sale price
£3.95
Unit price
per
Sale
Sold out
Share
Buying in bulk with an Epsom Salt 25kg bag, you are sure to save.  
Epsom Salt is well known to ease many ailments from aching muscles and joints to dry skin and sunburn.  Sourced from the manufacturers K&S Kali in Germany, we only stock the top quality Epsom Salt FCC grade so whether you choose to use it on your feet or put it on your roses in the garden you can be sure it is the best Epsom Salt out there.

Epsom Salt did originally come from Epsom in Surrey but the original wells have not been used for many years.  However, it was later discovered that magnesium sulphate (its scientific name) could also be found naturally in mines and limestone caves.  This where it comes from today.  
The Epsom Salt we supply you today is mined out of the ground in Germany, which we actually think is pretty natural.
It is popular with all sporting people from cyclists to runners to footballers to rugby players as it helps to ease those aches and pains.  Try a long soak in epsom salt after your training session and it will certainly ease your muscle pain.
So what do you need to know:
it is FCC grade (formerly known as BP) meaning that it is the highest quality Epsom Salt that you will need
it is pure Epsom Salt with no added chemicals or perfume
it comes direct from K&S Kali, one of the largest suppliers in Europe and we have it by the truck load (literally)
this is the genuine product and not a cheap import so it won't turn your bath water brown
add a couple of cup fulls to your bath and relax.
 Don't forget
take a look at our video to see its many uses 

it has many uses in the garden including spraying your roses to discourage the pests to spreading over your lawn
you can also use it to keep the racoons away - not sure if this will work in the UK though...as you first need to find your racoon
supplied in 25kg bags.  The 25kg bag is packed by the manufacturer.  If you are looking for a pallet quantity there are 40 bags on a pallet.
all packaging is recyclable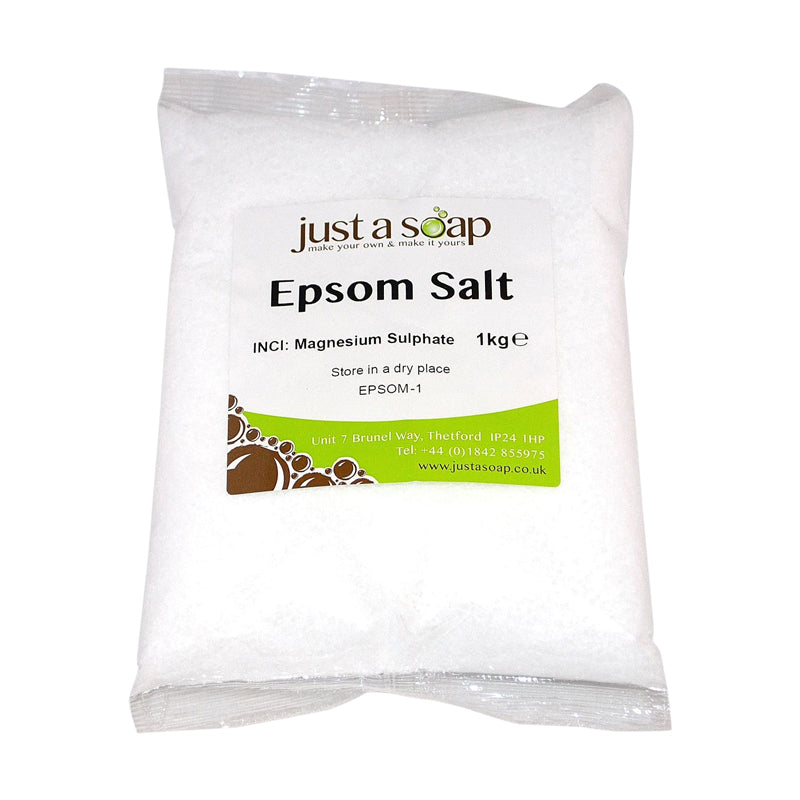 Delivery Information
We ship parcels and pallets to all of the UK

Technical Info
Find the MSDS information and technical data here

Have a question?
Take a look at the FAQ to see if we can answer your question
Choosing a selection results in a full page refresh.